When visiting London it is an absolute must to see at least a few of its world-renowned museums! There are several excellent exhibitions on currently:
Victoria and Albert Museum
Alexander McQueen: Savage Beauty
When this retrospective of McQueen's too-short career opened at New York City's Metropolitan Museum of Art in 2011, it attracted an unprecedented amount of visitors- so much so that the run had to be extended! Now it's at the V&A, where it has been just as popular. The absorbing exhibition will remain there until August 2, 2015.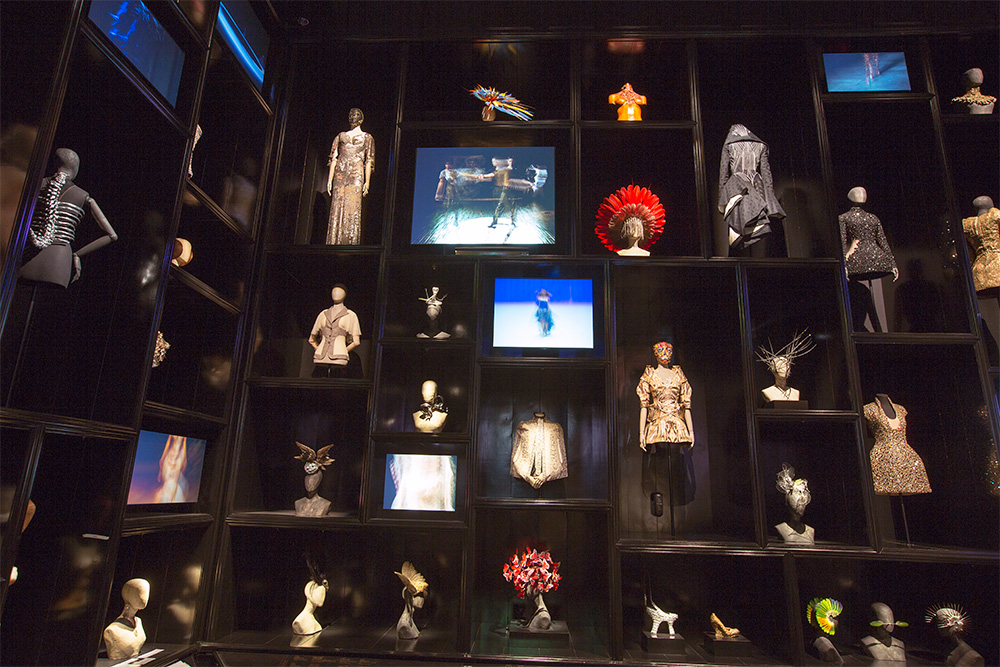 Shoes: Pleasure and Pain
This exhibition examines footwear from all around the world, spanning 2000 years. From ancient Egyptian sandals to medieval chopines to elaborate modern confections, Shoes is a fascinating look at the extremes of footwear through the ages.
Tate Modern
The EY Exhibition: Sonia Delaunay
Here there is a fantastic retrospective of the career of abstract artist Sonia Delaunay. Vogue called her work a "crucial reference point in modern art and design," and indeed, she has inpired countless writers, choreographers, and designers. The exhibition will be at the V&A until August 9, 2015.